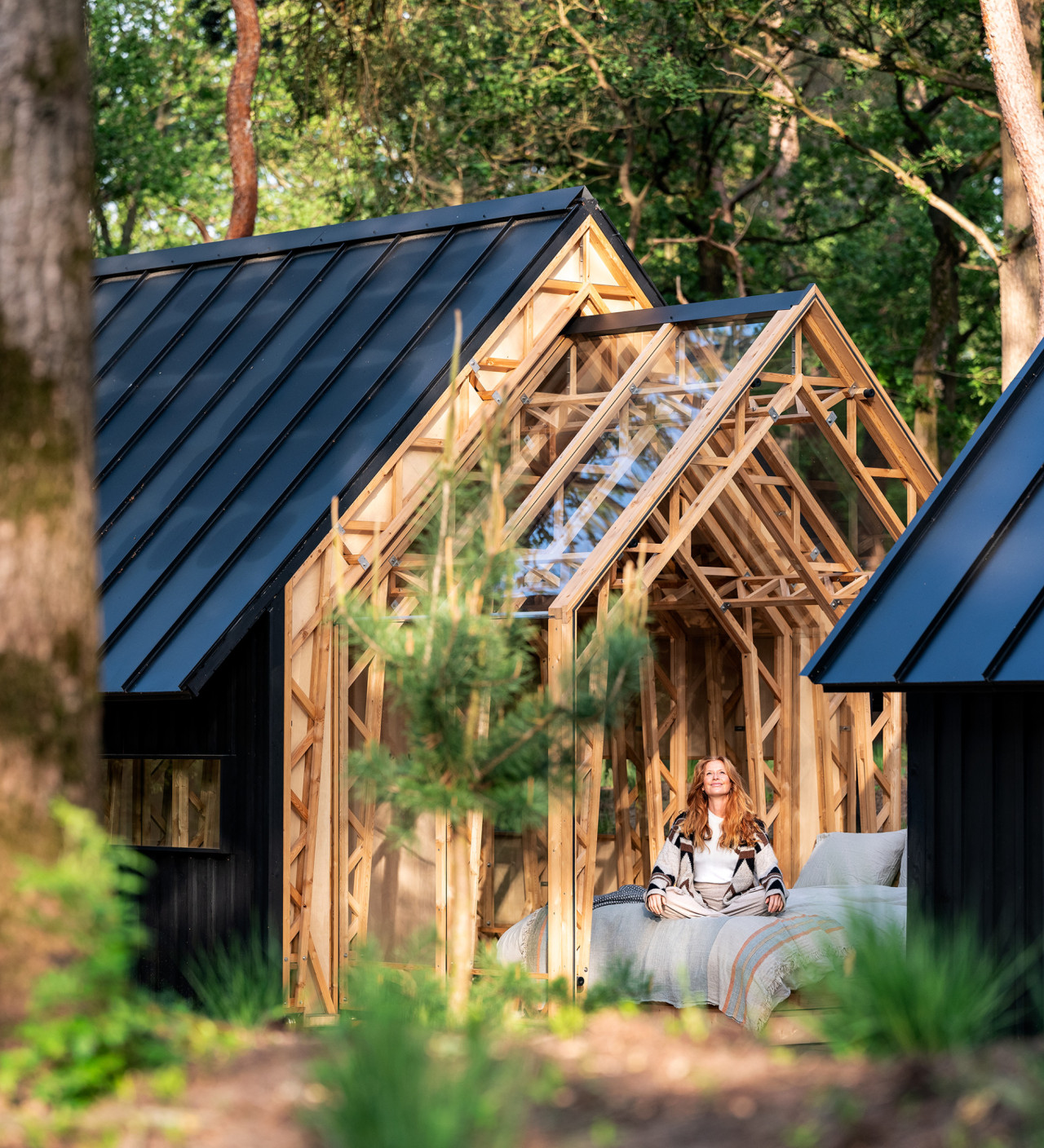 Experience
nature
in
a
new
way
Wake up to nature
From a deep passion for everything that happens in nature, Cabin ANNA invites you to experience nature in a completely new way. Discover the magical feeling of sleeping under the open sky and wake up to the sound of birdsong from your comfortable cabin.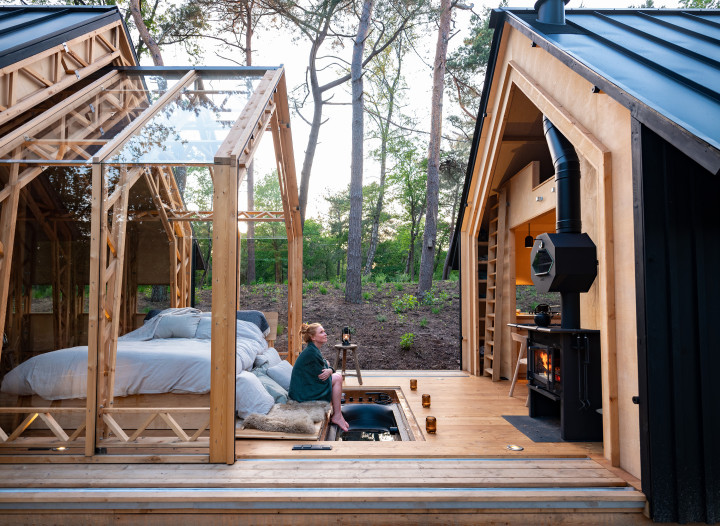 Holenberg
Experience ANNA at Holenberg
Our dream of sharing ANNA with the world started in Holenberg. This beautiful location, at the gateway to De Maashorst nature reserve, is where we built our first prototypes. It is where we designed and tested our first ANNA's. Holenberg is our laboratory, it is home to ANNA.
Holenberg is the first destination for you to experience ANNA and learn more about our journey. In 2021, we opened Holenberg for everyone to experience the freedom to live with the elements and share this adventure with family and friends.
Holenberg
Reserve your stay at Holenberg
featured resort experience
ANNA at Holenberg in The Netherlands
Each day a new horizon
Follow the rhythm of nature and experience the seasons up-close. Become part of nature in perfect balance instead of shying away from it. You can adjust Cabin ANNA depending on the occasion, your mood or the weather conditions. Simply change the cabin setup by playing with its wooden and glass layers. ANNA is a womb of comfort and a platform that opens to the elements.
Don't miss the latest news
More experiences are soon to follow. Sign up to be the first to receive the latest news about our new locations.
Frequently Asked Questions